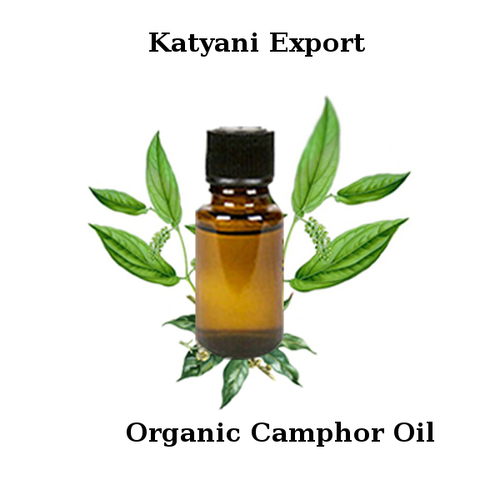 Organic Camphor Oil
Product Code : KE-Camphor
Product Specifications
Odour:

:

colorless to pale yellow liquid with camphor odour
CAS No

:

76-22-2
Product Type

:

Pure Essential Oils
Product Description
Our pure and best quality of Organic Camphor Oil is highly demanded in the market for its anti-bacterial properties that helps to cure various infections. It is extracts from the steam distillation process by using fresh camphor. This oil is an effective stimulant that helps in boosting the activity of circulatory system. Mix it in your bathing water as it disinfects the whole body externally. In addition, the Organic Camphor Oil acts as a good anesthetic that helps to reduce nervous disorder and various diseases.
Features:
Helps to relief spasms and cramps
Provide proper blood circulation
Boosts circulatory and digestive system

Botanical Name - Cinnamonum Camphora
Country Of Origin - China
Methods of Extraction - Steam Distillation
Solubility- Insoluble in water and soluble in alcohol and oils
Uses:-
Reduces Nervous disorder
Aids in treating food poisoning and insect bites
It helps cure erectile problems
Effective local anaesthesia

Beneficial in treating hysteria , Flu & measles.
Relieves congestion of nasal and Lungs.
Facilitates digestion and blood circulation
It provide relief from spasms and cramp.