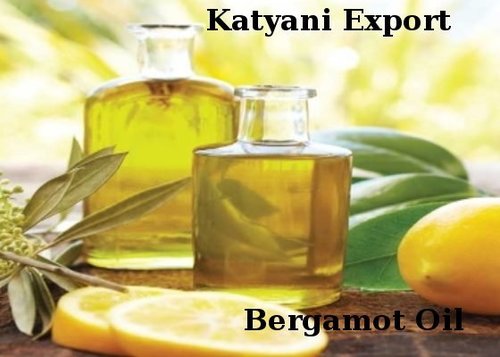 Organic Bergamot Essential Oil
Product Code : KE-Bergamot
Product Specifications
CAS No

:

8007-75-8
Odour:

:

Clear , pale yellow , Lomon odour
Product Description
Our fresh array of Organic Bergamot Essential Oil is an aromatic oil that is extracted from the rind or peel of the bergamot orange fruit. It has calming and soothing aroma with sweet undertones. Known for its calming benefits, it is frequently used in massage therapy and aromatherapy. This oil helps in promoting healthy and clear skin. One can diffuse this Organic Bergamot Essential Oil in a classroom, at work, or at home to reduce the stress levels as well as can apply to the skin while showering to enjoy its purifying skin benefits.
Features:
Antiseptic properties
Also used to process black tea
Helps to improve blood circulation

Botanical Name - Citrus Bergamia
Country of Origin - Italy
Methods of Extraction- Supercritical CO2 Extraction
Solubility - Soluble in alcohol and insoluble in water
Uses:-
This Oil is used in aromatherpay
This oil is also used in wellness centre and Spas
This oil is used as a medicine for the intestine worms

Its also used for fever

This is used for the skin problems

This is also used for the urinary infections.