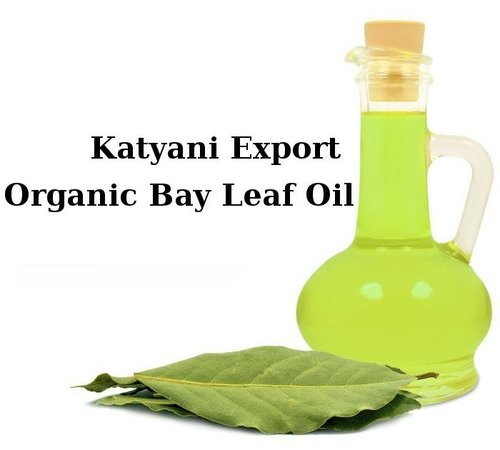 Organic Bay Leaf Oil
Product Code : KE-Bay Leaf
Product Specifications
CAS No

:

8006-78-8
Odour:

:

Pale Yellow Liquid With herbaceous, green aroma , smell of the woods and slightly mint
Raw Material

:

Leaves
Product Description
Our pure and fresh quality of Organic Bay Leaf Oil is highly used for medicinal purpose. It is obtained from from the bay leaf and branches from the bay tree through the process of steam distillation. It is an essential oil that is obtained from the evergreen bay tree by steam distillation. It has many health beneficial properties and has calming and warming effects on emotions and general pain or aches. This oil helps in settling the digestive system, excess gas and serves as a tonic for the liver and kidneys. It has a sweet, fresh and spicy aroma and is deep yellow in color. Organic Bay Leaf Oil is usually used to cure hair loss as well as to improve the scalp health. It is originated from India. I has the properties to grow upto 12m height.

Features:
Antimicrobial compounds
Natural remedy for anxiety
High nutritional facts


Botanical name - Laurus Nobilis
Country of Origin - India
Method of Extraction - Steam Distillation
Solubility - Not applicable

Uses :-
It is good for the Headache and Migraines
It helps to promote hair growth and remove dandruff
It can be used as a massage oil on muscles.

It also helps to skin and helps to remove the toxins.

It helps to cure flu and cold.

It also gives relief from pain , arthritis, aches and lower back pain etc.