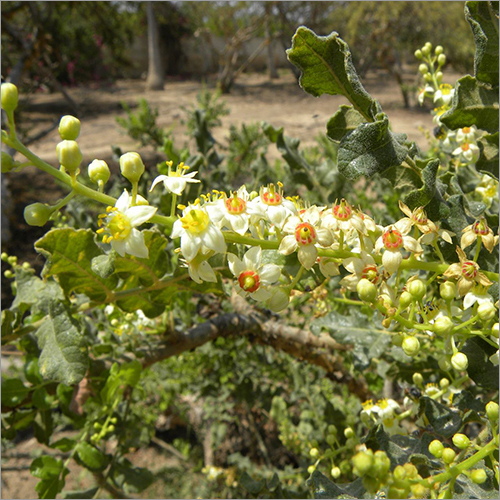 Frankincense Oil
Product Code : 216
Product Description
We are highly renowned as one of the topmost manufacturing companies, engaged in exporting an excellent stock of Frankincense Oil. Extracted from milky-white sticky liquid resin part of the frankincense tree, it has a yellow transparent liquid type appearance. This essential oil is extensively used as incense as well as for curing skin ailments since years. Our excellent stock of Frankincense Oil is offered to clients in different packaging options to meet their wide requirements.
Posses properties of:
Uterine
Cytophylactic
Expectorant
Vulnerary
Expectorant
Frankincense Oil is obtained from Boswellia carteri, which possesses naturally occurring constituent boswellic acid. Spreading warm, woodsy, balsamic aroma, Frankincense oil can be used during meditation for ensuring a spiritual atmosphere. Using this oil softens the upper skin and make it look more healthy. This is excellent for massage after tiresome physical activity.
Frankincense oil is reckoned among the top essential oils people can use for keeping good health. The oil is demanded for providing relaxation from bodily pain and muscle contraction characteristics. The use of this oil improves concentration during meditation and helps in establishing spiritual connection as well fighting despair and stress. In aromatherapy, frankincense oil is either diffused with the help of a vaporizer or inhaled. This is a highly effective sedative that helps in attaining mental peace, and relief from tension and relieves anxiety, stress and anger.
Frankincense oil boosts healthy cell reproduction and maintains the health of existing cells and tissues. This essential oil is suitable for skin health, and helps in improving dry skin, checking the problem due to aging, and eliminate the stretch marks and scars on skins.
Frankincense oil remarkable properties help :
Stop wounds from bleeding
Strengthen gums and hair roots
Hasten the healing of cuts, insect bites, acne and boils.
Certificate Of Analysis
| | |
| --- | --- |
| Product | Frankincense Oil |
| Lot No. | 2010 KE 2015 |
| Manu Dt. | May - 2015 |
| Best Before | May - 2017 |
| Appearance | Mobile liquid |
| Colour | Pale Yellow to Light Yellow |
| Odour | The odour is Strongly diffusive, Fresh |
| Terpency | Almost Green Lemon like Sweet |
| Woody | Balsamic undertone. |
| Botanical Source | Boswellia Serrata (Fam: Burseraceae) |
| CAS No. | 8016-36-2 |
| FEMA No. | 2816 |
Physico - Chemical Properties:- Specification Results
| | |
| --- | --- |
| Specific Gravity@20 | 0.8350 To 0.8890 0.843 |
| Optical Rotation | 15º To +35 +29.50 |
| Refractive Index@25 | 1.450 To 1.487 1.45 |
| Thujene 55% | 80% 74.58% |