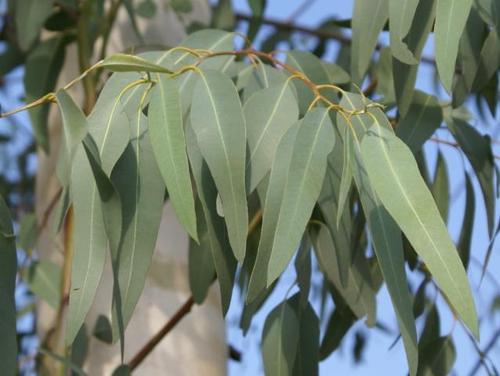 Eucalyptus Oil
Product Code : KE - 1230
Product Description
Since our inception in this industry, we have been engaged in exporting an excellent stock of Eucalyptus Oil. The essential oil is characterized by a distinctive camphor odor. Extracted using the leaves and young twigs of the tree through steam distillation process, it is high in demand as an essential ingredient for use in a variety of over the counter drugs including liniments, rash creams, inhalers, rubs and mouthwashes. This Eucalyptus Oil is stringently on standard quality parameters before the final dispatch in market.
Benefits:

Improves the mind and concentration power

Reduces swelling in the mucus membranes
Excellent anti-inflammatory, analgesic and anti-bacterial properties

Further Details:

Generally refereed to as eucalyptus essential oil, the best grade Eucalyptus oil is extracted from the eucalyptus tree; this tree grows up to 90 meters high (270 feet) and really beautiful tall evergreen tree. At younger stage, this tree oval leaves in bluish-green color. With maturity, it's leaves become yellowish in color along with becoming long & narrow. Also, it grows pale grey bark and creamy-white flowers. Eucalyptus Globulus is it's botanical name and is extracted through the process of steam distillation.

Specifications of Eucalyptus oil:

Has a deodorizing and cooling effect on body

Helps with migraine, fever and malaria

Used as a warming oil for sprains, rheumatoid arthritis, poor circulation, muscular aches and pains

Useful in skin care treatment, especially for blisters, burns, cuts, herpes, skin infections, wounds, insect bites.